Established in the year 1987, Himachal Futuristic Communications Ltd. has developed expertise in manufacturing of high technology telecom equipment, Optical Fiber Cables and Implementation of Telecom Projects. A combination of long-term vision and proactive business strategy has helped Himachal Futuristic Communications Ltd. achieve a leadership position . The unit at Solan has produced the best in optical, wireline and wireless technologies. In addition, a highly sophisticated fibre optic cable manufacturing facility in Goa has broken new ground in optimum capacity utilization and minimum wastage.
HFCL's (Himachal Futuristic Communication Limited) vision is to provide cost effective futuristic telecom solutions with focus on developing the state-of-art technologies to maintain sustained long-term growth.
The telecom service providers soon will start rollowing out 3G and BWA networks to offer broadband data services, with range of video applications. The company is looking for opportunities in broadband revolution with focus to have new range of IP based products for manufacturing and to provide related turnkey services. The identified focus areas for products and services include ? Carrier Ethernet Access & Metro transport solution, IP Microwave Backhaul, High Capacity Optical Transport Systems and WiMax network elements like BTS and CPEs--
Most voted and rated companies for work in HImachal Pradesh
Add to Tour
Close
Himachal Futuristic Communication Limited (HFCL) in Tour

Login
is required for adding
Himachal Futuristic Communication Limited (HFCL)
in your Tour list. If you don't have account on site then you need to
Register
.
Create New Tour
Established in the year 1987, Himachal Futuristic Communications Ltd. has developed expertise in manufacturing of high technology telecom equipment, Optical Fiber Cables and Implementation of Telec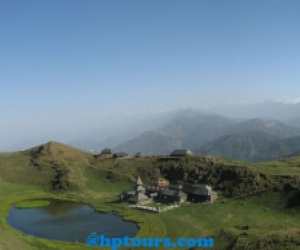 Prashar Lake lies 49 km north of Mandi, Himachal Pradesh, India, with a three storied pagoda-like temple dedicated to the sage Prashar. The lake is located at a height of 2730 m above sea level. Wi